SCROLL DOWN TO SEE ALL OF 




OUR SHOW FLYERS, MATEY..

.



UPCOMING SHOWS:

WE DO NOT BE HAVIN' ANY SHOWS BOOKED AT THIS TIME, DUE TO TAVERN CLOSURES CAUSED BY THE SCOURGE OF THE PANDEMIC PLAGUE ACROSS THE LAND...

WE DO BE IN THE PROCESS OF UPDATIN' OUR WEBSITE HERE THOUGH.
 
HOWEVER, SINCE WE STRUGGLIN' MISTRELS BE UNABLE TO PERFORM AND THUS "EARN OUR OWN KEEP" IN WAGES AT THIS TIME DUE TO THE AFOREMENTIONED TAVERN CLOSURES CAUSED BY THE PLAGUE, THEN THY MOST KIND AND GENEROUS DONATIONS DOTH BE GREATLY APPRECIATED TO HELP US KEEP OUR WEBSITE AFLOAT ON THE INTERNET, AND OUR BELLY'S FULL O' TURKEY LEGS, ALE & MEAD, IN THE INTERIM.

* UNSIGNED LOCAL LEVEL ACTS NEED YOUR SUPPORT RIGHT NOW MORE THAN EVER IN THESE DARK TIMES, SO PLEASE DONATE ANY AMOUNT THAT YOU CAN BY CLICKING ON THE PAY PAL BUTTON BELOW, OR IF YOU ARE NOT ABLE TO DONATE AT THIS TIME THEN PLEASE FORWARD THIS LINK TO THOSE WHO CAN... THANK YOU.


****************************************

PAST SHOWS: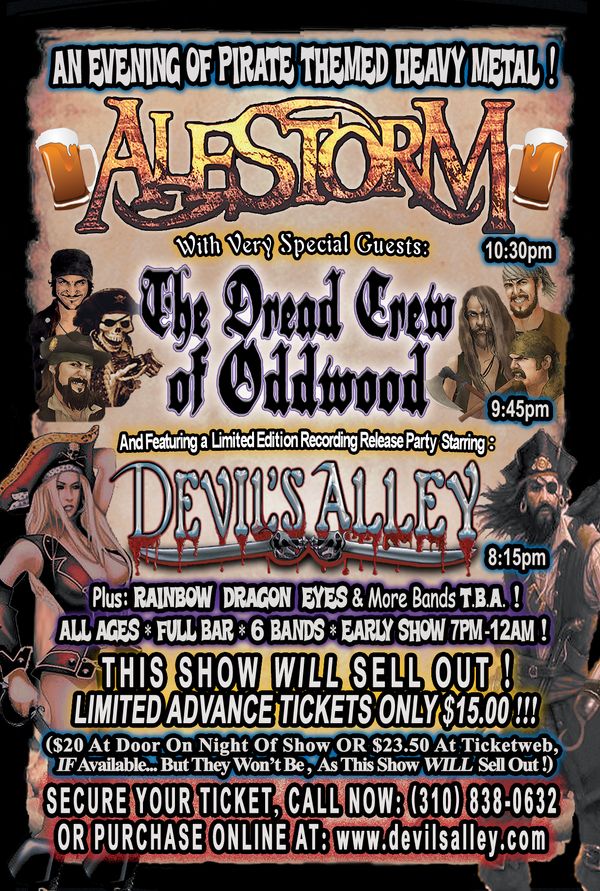 ****************************************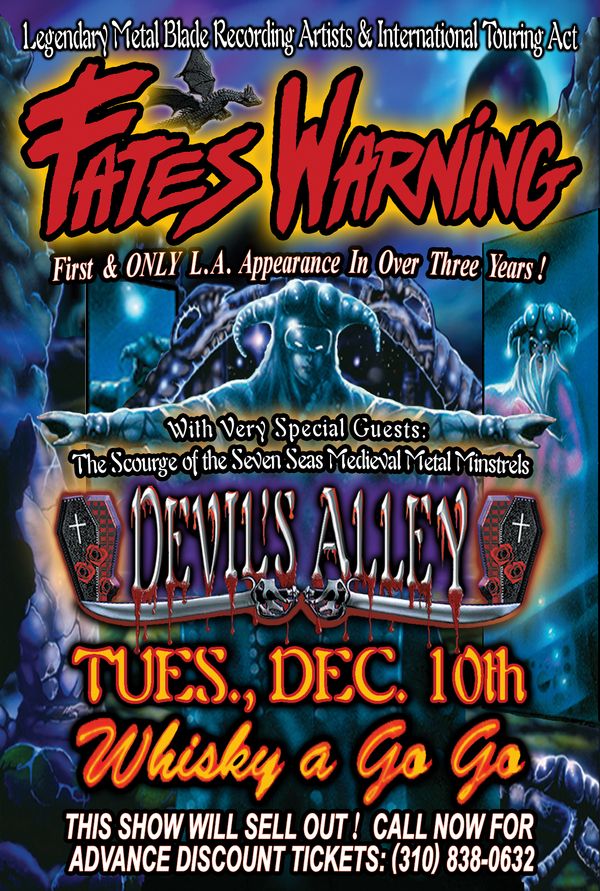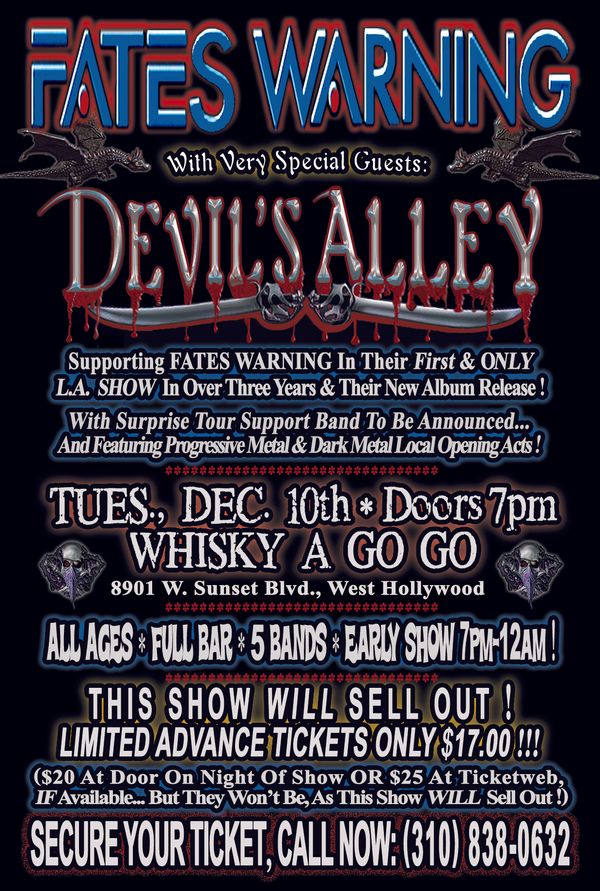 OR CLICK ON THE BUTTON BELOW TO PURCHASE YOUR TICKETS BY PAY PAL AND THEY WILL BE HELD IN YOUR NAME AT THE WHISKY A GO GO BOX OFFICE / WILL CALL WINDOW, WHERE YOU CAN PICK THEM UP ON THE NIGHT OF THE SHOW:
Ye Hath Reached
Thy Official
"DEVIL'S ALLEY"
Band Website
and
Medieval Metal
  Minstrel Guild...
HUZZAH !
WE STRUGGLIN' MINSTRELS BE UNABLE TO PERFORM AND EARN WAGES AT THIS TIME DUE TO THE PANDEMIC PLAGUE, HENCE THY KIND & GENEROUS DONATIONS BE GREATLY APPRECIATED TO HELP KEEP OUR WEBSITE ACTIVE